On September 21, 2021, on the occasion of the Mid-Autumn Festival, Dingson successfully held the project foundation laying ceremony on the project land by 7th Village, Tanzhou Town, Zhongshan city.
This project is an intelligent industrial park project that Dingson applied from the Tanzhou government in 2020, and obtained the qualification to use 50 mu of land to build an industrial park in The 7th Village of Tanzhou Town. The park is scheduled for completion in 2022. It will be mainly used to develop and produce automation equipment for various types of biscuits and snacks, improving existing automation technology and developing more functions.
The construction of this project can give full play to the supporting advantages of Tanzhou Town's intelligent manufacturing industry, actively dock with zhongshan's "3+4" major industrial platform, and strive to become a high-end intelligent manufacturing industry demonstration enterprise in Guangdong, Hong Kong and Macao, the Greater Bay Area, and the world's leading brand of baking food equipment manufacturing.
The foundation laying ceremony was held on the morning of 21st, Mr. Zhang Xuejian, chairman of Dingsheng Machinery, delivered a welcome speech, and Mr. Zhao Guojian, mayor of Tanzhou Town, delivered a congratulation as the opening of the ceremony. The ceremony is divided into several parts, including the opening speech, lion dance performance with good symbolic, all the leaders of Ding Sheng, as well as Mayor Zhao Guojian for the foundation laying ceremony waving soil, gun salute, wooden stake, meaning the project officially started.
The success of the ceremony was made possible by the active participation and cooperation of the invited guests, as well as the dedicated staff behind the scenes. We believe that the building of the industrial park will certainly lead Dingson's achievements accumulated in the past 20 years to another peak.
Mr Zhang Xuejian, the chairman of Dingson Food Machinery, giving opening speech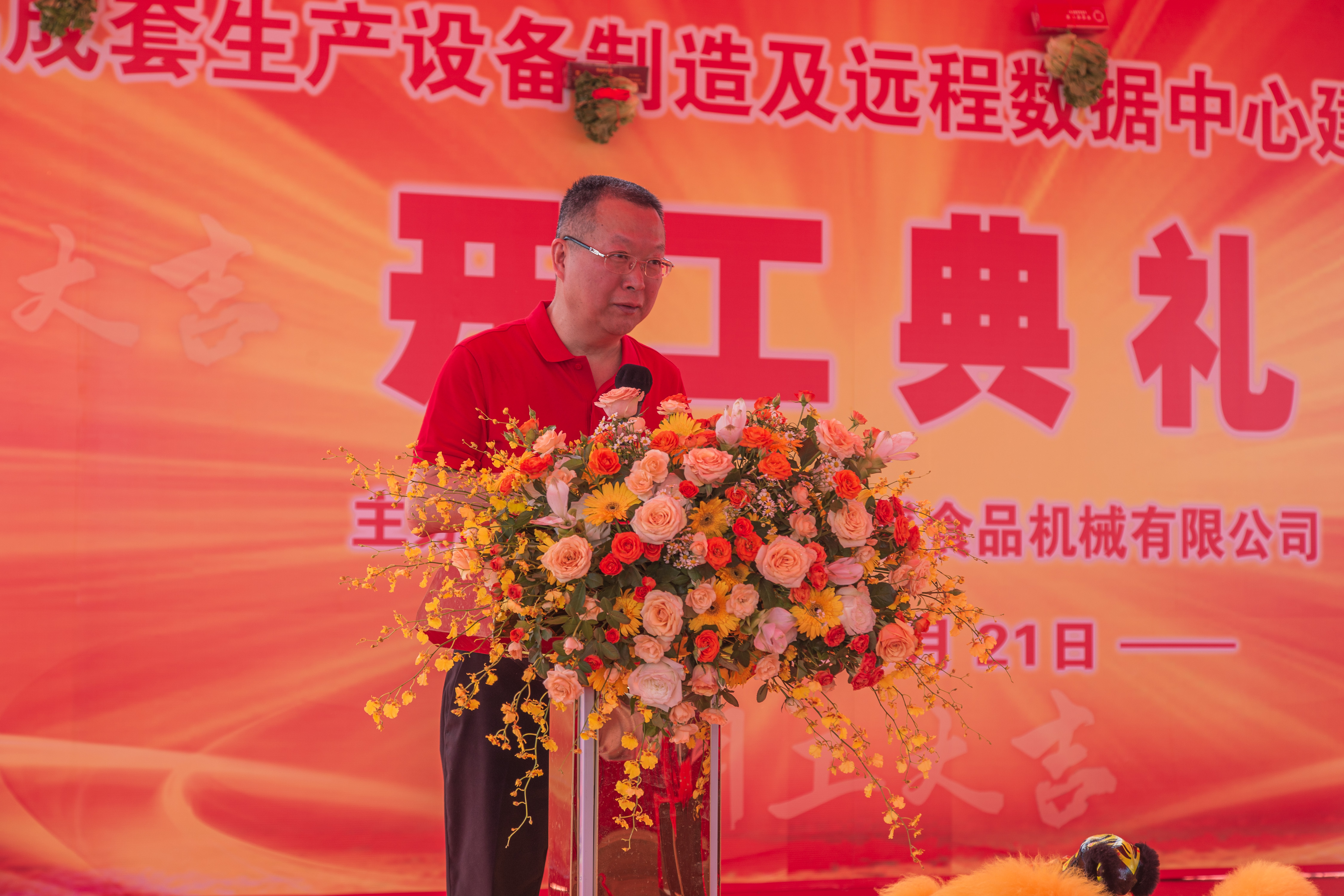 Mr. Zhao Guojian, Mayor of Tanzhou town, giving congratulations